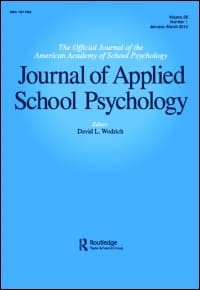 "I felt it in my body – I felt quivery, my heart was pumping strong. I used mindfulness – I took some breaths and felt more calm. I am grateful that my family are safe."
With Pause, Breathe, Smile mindfulness training being rolled out across many Canterbury based schools, local children are finding a way to articulate their feelings and find calm during times of uncertainty with earthquakes and aftershocks continuing to affect the region. Pause, Breathe, Smiles is New Zealand's own locally developed, researched and curriculum-aligned mindfulness in schools programme.
University of Auckland and AUT University recently conducted a study of the Pause, Breathe, Smile programme which has been published in the Journal of Applied School Psychology. In this study Pause, Breathe, Smile was pitched against another programme designed to enhance children's emotional literacy. While both programmes led to a significant increase in children's wellbeing, the change was significantly greater for the children who participated in Pause, Breathe, Smile. These higher wellbeing benefits are believed to have resulted from significant gains measured in children's mindfulness, that is their ability to focus, pay attention and respond constructively to how they are feeling in the moment, which was observed for the children in the Pause, Breathe, Smile group only. What's more, the study found that these results were sustained three months following the delivery of the Pause, Breathe, Smile programme.
"The great thing about research is you can let the results speak for themselves," says Grant Rix, Director of Mindfulness Education Group. "We can see a range of skills developing that will help kids to navigate life's challenges and to grow into healthy, happy adults. Pause, Breathe, Smile is a positive response to a raft of issues concerning children's wellbeing in schools."
The Pause, Breathe, Smile mindfulness education program was incubated and developed at the Mental Health Foundation of New Zealand led by Grant Rix. The Pause, Breathe, Smile programme (PBS) is operated by the Mindfulness Education Group, who provide high quality mindfulness training to teachers and other education professionals, certifying them to deliver PBS in their schools. So far over 200 schools throughout New Zealand have been involved, positively benefitting thousands of students. The skills the children learn through the mindfulness training help them in a wide variety of situations.
Mindfulness Education Group have also developed an online training programme called BREATHE which is focused on supporting individuals with their own mindfulness journey. Structured into eight sessions the course covers the four foundations of mindfulness. You will learn how to let go of tension and stress, focus your attention and be kinder to yourself and others.
A recent course participant says BREATHE is a "wonderful program, I cannot find fault with it in any way. I was pleasantly surprised by the depth of meaning and the level of professionalism. I would recommend this program to the absolute beginner and also to those who have been practicing for years".