The Pause Breathe Smile Trust has a vision of achieving Half a Million Healthy Minds. Half a million being the approximate number of kiwi kids in primary and intermediate schools.

Pause Breathe Smile is New Zealand's own locally developed, researched, and internationally recognised mindfulness-based wellbeing programme for schools. Originally developed at the Mental Health Foundation of New Zealand and further developed and operated by the Mindfulness Education Group, Pause Breathe Smile is now the flagship social responsibility programme for Southern Cross and is governed by the Pause Breathe Smile Trust. Leading the programme are the same people who have been leading Pause Breathe Smile since the beginning.
---
We believe that every child deserves to thrive and not just survive. That means creating opportunities for them to feel supported, nurtured and empowered to live their best lives. 
Unfortunately, New Zealand ranks poorly regarding overall child wellbeing outcomes.* Turning these poor outcomes around and making New Zealand the best place in the world to grow up will take large scale concerted efforts on behalf of Government, public services, private businesses, NGOs (like us), communities, whānau and schools. Everyone has a role to play because the choices we make as adults are connected to the health and wellbeing of our nation's tamariki. 
For our part, Pause Breathe Smile can help ensure that our tamariki are equipped with awesome mental skills to meet the challenges of a rapidly changing, uncertain world. Skills like learning how to regulate emotions, build self-awareness and relate positively to others. We know that learning these skills early in life can help kids thrive now and in the future. 
*New Zealand currently ranks 35 out of 41 OECD countries in overall child wellbeing outcomes, according to UNICEF.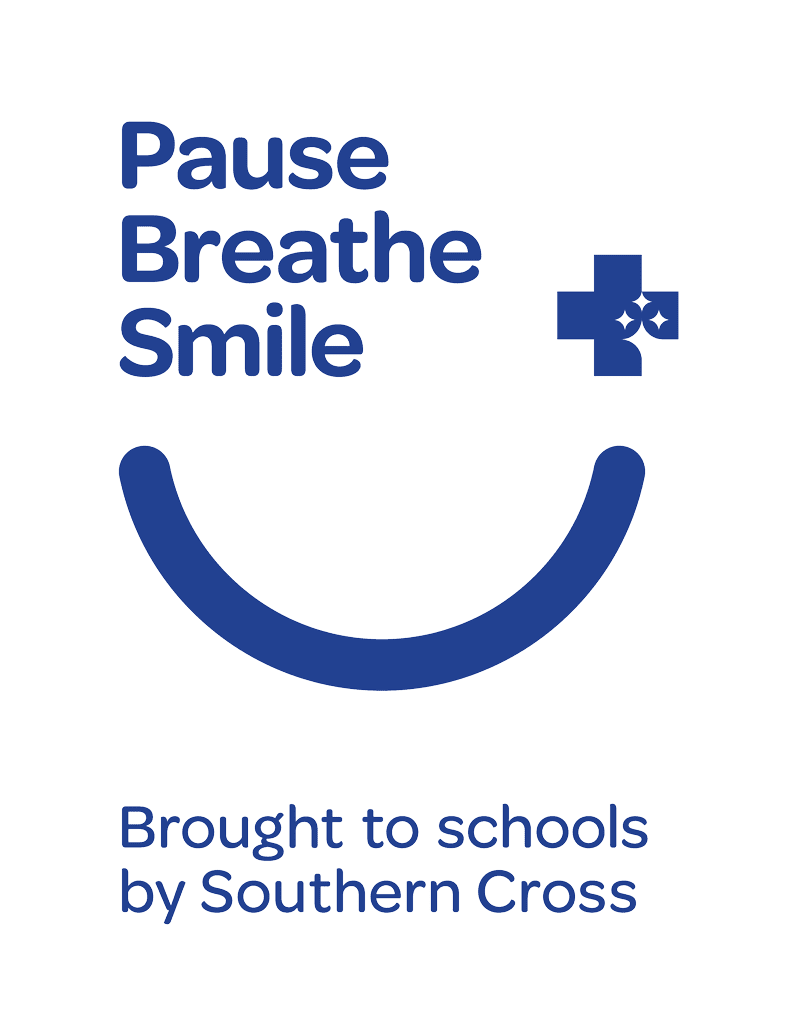 Southern Cross
, New Zealand's leading independent health and wellness provider, has joined forces with the Pause Breathe Smile Trust and The Mental Health Foundation. Together we share a vision of equipping every child in New Zealand with the tools to achieve positive mind health. Through this partnership the Pause Breathe Smile programme will be available to any primary or intermediate school from Term 4, 2020 at no cost to the schools.